New Canadian Fandom
From ZineWiki
Jump to navigation
Jump to search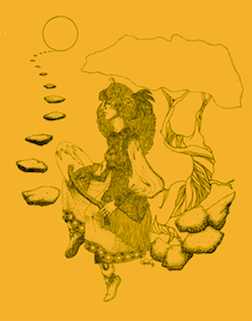 New Canadian Fandom was a science fiction fanzine edited by Robert Runte and published by Michael Hall.
Released in Edmonton, Alberta, Canada, the first issue appeared April-May 1981. The stated goal of the fanzine was to be a national newsletter and was constituted as a revival of the 1940s-1950s fanzine Canadian Fandom. The last issue, #8, was published October 1985.
Contributors of artwork included Tom Cardy, Jerry Collins, Michael Dann, John Durno, Brad Foster, Phillip Gagnon, Rand Gayner, Terry Jeeves (ERG), Barry Kent MacKay, AnnDell Savelle, Stu Shiffman (Raffles), Fran Trevisani, David Vereschagin (Neology, The Monthly Monthly), and Taral Wayne (DNQ), among others.
Cover art was by AnnDell Savelle ( #1), Taral Wayne (#2), and Brad Foster (#5), among others.
Contributors of writing included Doug Barbour, Allan Brockmen, Steve George, Marianne Nielsen, Randy Reichardt, Chris Rutkowski, Dave Szurek, David Vereschagin, Elisabeth Vonarburg, and Taral Wayne, among others.
Letters came from Jim Allan, John Bell (Borealis), Leslie David, Stan G. Hyde, Michael Vernon MacKay, Ian McKeer, David Palter, Anne Sherlock, Garth Spencer (The Central Ganglion), Sam Wagar, Harry Warner, Jr. (Horizons), and Neil Williams (BCSFAzine), among others.
Robert Runte had previously been one of the editors of The Monthly Monthly, and was also one of the editors of Neology.
External Links