Aspidistra
From ZineWiki
Jump to navigation
Jump to search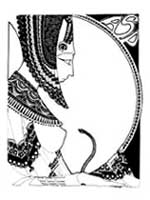 Aspidistra was a science fiction fanzine published by Susan Wood in Toronto, Ontario, Canada.
Susan Wood was also co-editor of the science fiction fanzine Energumen, and worked on both zines during the same time period. The first issue appeared in 1970. The next two issues were released in April of 1971 and October 1971. Issue 4 appeared in June 1972 and the final issue in July 1973.
Aspidistra is noted for being focused on concern for the environment. Rob Latham, in his essay "Biotic Invasions: ecological imperialism in new wave fiction", writes: "This essay examines a spate of SF novels and stories by Thomas M. Disch, J. G. Ballard, and others published during the 1960s and 70s that address imminent threats to human survival. Replacing 1950s-era tales of nuclear annihilation, these texts envision immediate but no less apocalyptic scenarios involving the wholesale extinction of earth. This discussion attempts to place these works in the larger context of ecological science and the environmental movement, which inspired specific consciousness raising efforts such as Disch's 1971 theme anthology The Ruins of Earth and Susan Glicksohn (Wood)'s ecologically oriented fanzine from the 1970s, Aspidistra. The overall goal...is to see how SF began to take a critical, species-wide view of the technological 'progress' that the genre had traditionally celebrated."
Contributing artists included Alpajpuri (Carandaith), Alicia Austin (Kevas and Trillium), Bonnie Bergstrom, C. Lee Healy, Kris Loving, Sandra Miesel, Bill Rotsler, Jeff Schalles (Rune), James Shull, Don Stuart, Bjo Trimble (Shangri L'Affaires), and Cathryn Watkins.
Contributing writers included Carol Carr, Mike Glicksohn (Xenium), Jodie Offutt, and Rosemary Ullyot (Kevas and Trillium).
After Aspidistra, Susan Wood published her perzine Amor.
Aspidistra was included in the zine library at the exhibition A Non Utopian Kind of Girl, at The Nursery, in London, UK in 2013.
External Link