Invincible Summer
From ZineWiki
Jump to navigation
Jump to search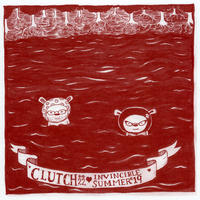 Invincible Summer is a zine by Nicole Georges, published in Portland, Oregon, U.S.A.
Invincible Summer is, in the author's words, "a autobiographical comic zine, more or less. Stories about dogs, dates, diaries and coffee. It has a definite vegan stance, and is incidentally queer". The zine also includes writing and illustration.
During the past nine years, Nicole has annually teamed up with Clutch McBastard and his zine Clutch for an split issue of their zines that features the work of both cartoonists.
Selections from Invincible Summer were reprinted in volume nine of Zine Yearbook. published in 2008.