Zirp
From ZineWiki
Jump to navigation
Jump to search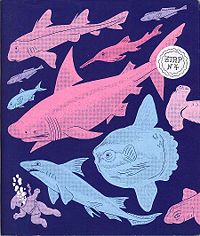 Zirp is a minicomic created and selfpublished by Till D. Thomas and Ulama Media. Issue 4 was released December 2010 with a print run of 300 copies. The publication is in German language with English translation.
In 2011, Zirp#4 won the ICOM Award for best selfpublished comic at the comic festival in Munich, Germany. The publication is included in the collection of the St. Patrick's Zine Library.
Zirp #5 was selfpublished in Berlin in 2014.
See also: The Treasure Fleet (distro).
External Links