Piltdownlad
From ZineWiki
Jump to navigation
Jump to search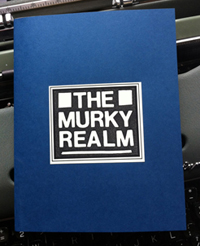 Piltdownlad is a typewritten, "personal narrative" zine published by Kelly Dessaint.
Piltdownlad began in 2010. Each issue has a subtitle based on a featured autobiographical story. Some issues include only one story, others are collections of interconnected stories and a few include multiple articles along with stories, letter columns and zine reviews.
Issues
No. 1: The Güero Chingón Stories - Five short tales about growing up a whiteboy in East LA.
No. 2: Women Got Me Drinking - Adventures in the tourist trade, looking for love and drunken raging in the French Quarter.
No. 3: Junior Careers - Adventures of a teenage door-to-door salesman, trying to make a buck selling candy in the San Gabriel Valley.
No. 4: The Nasty Oh-Dear - The story of two brother from LA who move to Alabama and end up in foster care, plus a report from the 2012 LA Zine Fest, the impact of Dischord Records, notes on the papernet and zine reviews.
No. 5: The Detour Guide - More adventures in the tourist trade, doing business with the down and out in downtown LA's Skid Row, a cross-country travelogue, with letters, notes on the papernet and zine reviews.
No. 6: Institutionalized - Picks up where The Nasty Oh-Dear left off... from the foster home to the adolescent ward of Hillcrest Hospital, includes court documents, newspaper articles and other miscellany, plus letters and zine reviews.
No. 7: The Murky Realm - A biographical sketch of an improbable union.
No. 8: The Olympic Spirit and Other Stories - More tales of growing up in the Latino streets of the San Gabriel Valley.
External Links