Horrib
From ZineWiki
Jump to navigation
Jump to search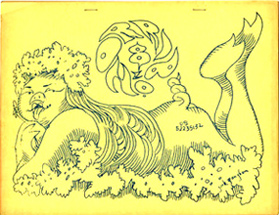 Horrib was a science fiction fanzine by Pat and Dick Lupoff.
Horrib was mimeographed and published in New York City, NY, U.S.A. in the 1960s, and distributed through the Fantasy Amateur Press Association.
The first issue was published in February 1966, and was 12 pages. Issue 6 appeared in May 1967.
Issue #8, released in 1967, included, among other items, cover art by Jack Gaughan, Sherlock Holmes fan fiction, articles, and an obituary for writer John Kendrick Bangs.
The last issue was #13, which was released in May 1969, featuring cover art by Steve Stiles.
Pat and Dick Lupoff also published the fanzine Xero.