Alex Zamora
From ZineWiki
Jump to navigation
Jump to search
Alex Zamora is a British music journalist and zinester based in London, United Kingdom.
Fever Zine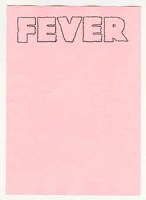 He currently publishes and edits Fever (also known as Fever Zine), a black and white, printed zine covering Music, Art, Fashion and D.I.Y. Culture as well as other zines.
Sold mainly over its Myspace profile, Fever also has growing physical distribution in independent book stores, galleries and boutiques around the United Kingdom and the World.
Barometer Zine
In late 2005, Zamora published Barometer, a one-off zine with a limited run made up solely of cultural indicators similar to those found widely in magazines such as U.K. style publication The Face. Due to its limited print run Barometer was only made available in selected shops around London.
Zines
External Links