Nit wit zine
From ZineWiki
Jump to navigation
Jump to search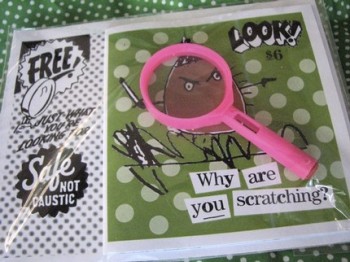 Nit wit zine (2007) is a one-shot zine about nits (head lice) published by Dudley Redhead (Tara) in Sydney, NSW, and co-illustrated with the author's nine-year old son.
The zine is ~10x10cm, with a colour front and back cover, and 14 black and white pages of illustrations. December 2007 purchases came with magnifying glass 'to help you find your own!'.
Note: the title doesn't feature in the zine itself.
External Links