Here Civilization Ceased
From ZineWiki
Jump to navigation
Jump to search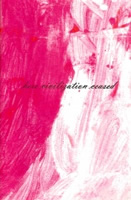 Here Civilization Ceased is a zine in three parts.
Part One
An attempt at trainhopping that results in getting on the wrong train and riding through a starry night along the northern edge of Columbia River Gorge.
Part Two
A bicycle ride from San Francisco, California bound for southern California. along the way, there are punk shows, treehouses in the forest, mornings overlooking emerald coastal bays, and nostalgic memories of natural disasters and late-night train whistles.
Part Three
The vertigo of a spraypainting skateboarding kid growing up in the manicured dysfunction of Orange County, California.
See Also
External Link