Cardboard Cutouts
From ZineWiki
Jump to navigation
Jump to search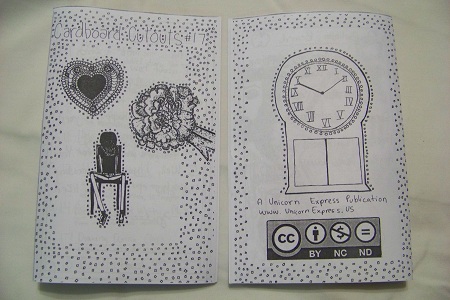 Cardboard Cutouts is a zine made by Californian zinester, Julie Vee. It is a compilation / personal / humor zine. Sometimes the issues have themes.
The first issue was released on February 2007. Issue 9 was a special Texas Edition about Julie's vacation in Texas. Issues 11 and 12 was a split zine. Issue 12 marked Cardboard Cutout two year zine anniversary. Issue 15 (February 2010) marked the three year zine anniversary. So far, there have been 17 issues of Cardboard Cutouts.
Issue 18 is in the works and will be themed "INFP" based off of one of the 16 Myers-Briggs personality types.
In the past issues have been released in a very erratic manner, but future hopes are to release it quarterly.
Issues are available at Unicorn Express Distro.
External links