Touched by an Anvil
From ZineWiki
Jump to navigation
Jump to search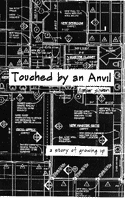 Touched by an Anvil is a per-zine written by Webly Bowles. After breaking away from being a co-author with her sister, Alex Wrekk on the zine Fun in a Bucket, Bowles started writing more personally about her life.
Like many teenage zinesters, Bowles wrote about broken hearts and lost loves in her early issues. In her college years in Eugene, Oregon, her writing turned more to her everyday life of her love for architecture, dogs she didn't live with, her failing health, world wide traveling adventures and general growing up.
Current issues of TBaA are more about growing up, having a dream-come-true career while still staying true to her DIY ethics, becoming a dog-mom and enjoying life.