IS
From ZineWiki
Jump to navigation
Jump to search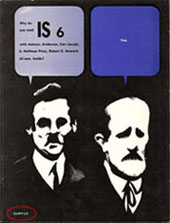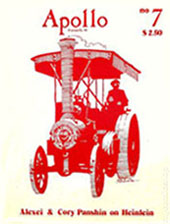 IS was a science fiction fanzine edited and published by Tom Collins.
Is was published in Austin, Texas, U.S.A. in the early 1970s. Six issues of IS appeared before the fanzine was renamed Apollo for the seventh, and final, issue.
Issue 3 was released in July 1971, and featured the article "Tiptoeing Through Tulane" by Grant Carrington.
Issue 4, from October 1971, was the special August Derluth Memorial Issue and featured the articles "The Aug and I" by Forrest J Ackerman (Voice of the Imagi-Nation, Novacious), "August Derluth and the Comics" by William Blackbeard, "Two Great Editors" by Robert Bloch, "The Last Necronomicon" by Larry Niven, among other contributions. Art work was contributed by Vincent di Fate, Frank Kelly Freas, Dany Frolich, Tim Kirk, William Rotsler, among others. Also included were reprints of art work by Hannes Bok. Letters came from Ray Bradbury (Futuria Fantasia), among others.
Issue 5, from 1972, featured the article "The Language of Science Fiction" by Samuel R. Delaney, discussing Roger Zelazny, Joanna Russ and Thomas Disch at Wesleyan University, and "Introglossia to 'The Devil Is Dead'" by R.A. Lafferty.
Issue 6 was also published in 1972 featuring front cover art work by Cortén, interior art work by Stephen Fabian and Tim Kirk, and the articles "Liftoff" by Poul Anderson (Goliard), "The Dalton Effect" by Isaac Asimov, "Letters to Derluth" by Robert E. Howard, and "Lovecraft and the Stars" by E. Hoffman Price.
Issue 7, as Apollo, was released in Summer 1976 and featured cover art work by Tony Fischetto and BB Sams, with interior illustrations by Cortén. Articles include Alexei and Cory Panshin (Twilight Zine, The Proper Boskonian) on Heinlein, and poetry by Wade Wellman.
Tom Collins later published the fanzine Transient.